All on 4 Dental Implants in Mill Hill, North London
If you have many missing teeth and need full mouth or All on 4 dental implants near me, then our Mill Hill East based implantologist can help.
Rob Pittack is a highly skilled dental implant expert with over 33 years of experience. He has been registered with the General Dental Council (GDC No. 61736) since 1986 and has built up an excellent reputation as one of the leading tooth replacement, bridges and dental implant experts in the whole North London area.
What is the cost of All on 4 dental implants?
To help keep this treatment as affordable as possible, we offer competitive prices compared to other implant dentists in North London. Therefore, our All on 4 fees start from £16,623.
Affordable monthly payments
Are you looking for "dental implants near me with payment plans"? We can arrange standing orders to help you spread the cost of your dental implant treatment. There will be an initial payment plus monthly payments that can be spread over one year (terms and conditions apply).
Learn more about the cost of our dental implant treatments and monthly finance options.
Before & after the All on 4 dental implants treatment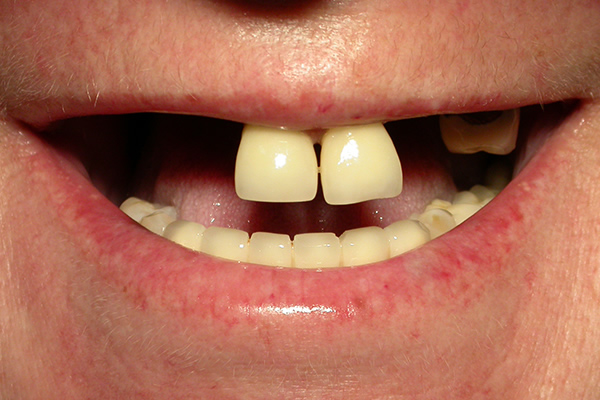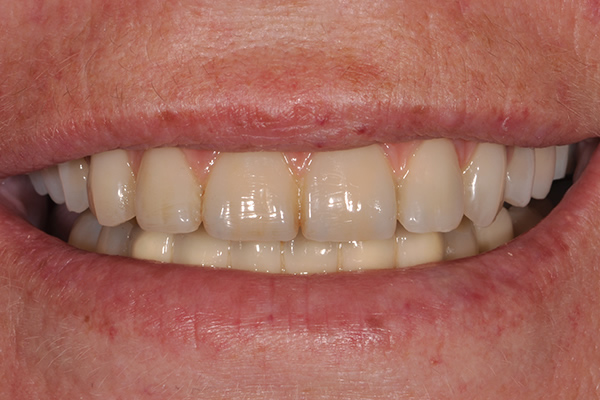 What is the All on 4 dental implants procedure?
If you are missing several teeth, Rob can place 4 or 6 implants depending on your mouth and then put bridges on these implants.
This is a very effective way of replacing the gaps and giving patients back their smile as the teeth on the bridges stay in place and do not come out at night.
Rob will assess your mouth very carefully to ensure that your condition is suitable for this type of treatment.
If it is just not possible for you to have an All on 4 dental implants treatment, there may still be other options that are suitable for you. Rob will not recommend treatment if he does not think that it will be successful.
Read our step-by-step guide to the dental implants procedure.