Looking For a Tooth Implant Near Me?
If you want to replace a missing tooth, our top rated implant clinic in Mill Hill offers affordable single tooth implant treatments that give long-lasting results.
Our highly skilled dental implant expert, Rob Pittack, has been registered with the General Dental Council (GDC No. 61736) since 1986 and has built up an excellent reputation as one of the leading tooth replacement, bridges and dental implant experts in the whole North London area.
What are single tooth implants used for?
A single implant is used to retain a crown, so a missing tooth can be replaced.
How much does a single tooth implant cost?
To help keep this treatment as affordable as possible, we offer competitive prices compared to other implant dentists in North London. Therefore, our single tooth implant fees start from £3,220.
Affordable monthly payments
Are you looking for "dental implants near me with payment plans"? We can arrange standing orders to help you spread the cost of your dental implant treatment. There will be an initial payment plus monthly payments that can be spread over one year (terms and conditions apply).
Learn more about monthly finance options and the cost of our dental implant treatments in Mill Hill.
Benefits of a single tooth implant
Replacing a single tooth with an implant has several advantages to using a traditional bridge. When the dentist attaches a bridge he will need to use the teeth either side of the gap and this can affect their health in the long term.
Before and after photos of a single tooth implant
Here are some real examples of Rob's excellent single tooth implant work.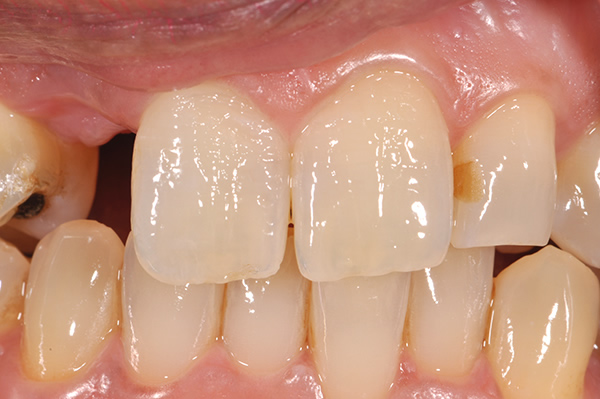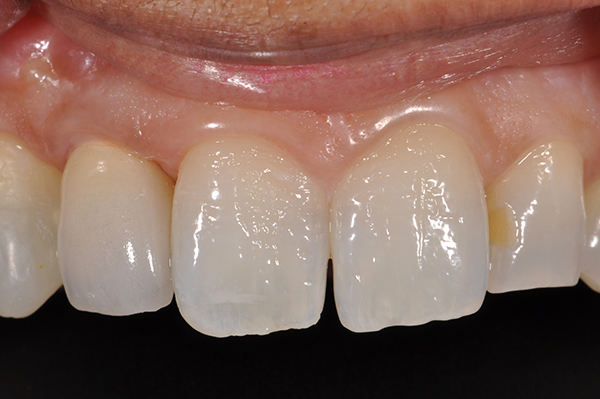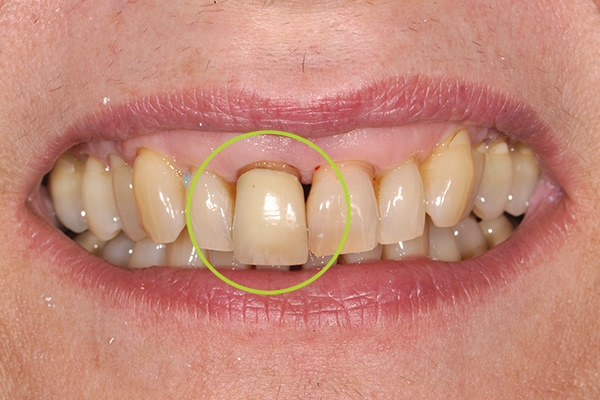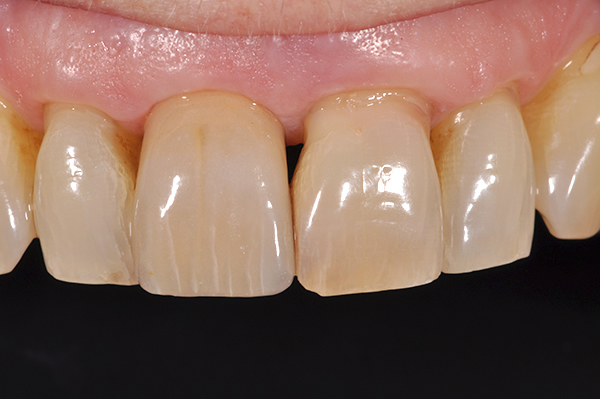 What will my single tooth implant look like?
The skill in placing a single tooth implant is that it will look the same as the teeth next to it.
Rob is extremely good at ensuring that when you leave the practice your new implant replaced tooth will fit in with the rest of your mouth. He works very closely with the technician and will not accept anything other than the very best you can have.
Common dental implant techniques
Immediate Implant - is when a tooth is removed and the implant placed at the same time. Depending where the gap is a temporary tooth may be required to fill the gap.
Immediate Load - This is where a temporary crown is placed on an implant at the same time as the implant is placed.