Dental Implants - North London Experts
If you need affordable, long lasting and high quality dental implants in North London from a trusted and experienced implant dentist, then our friendly and modern clinic can help.
Our highly skilled dental implant expert, Dr Rob Pittack, has been registered with the General Dental Council (GDC No. 61736) since 1986 and has built up an excellent reputation as one of the leading dental implant experts in the whole of North London.
It is a great testament to both him and his team that his list of highly satisfied patients extends well beyond Mill Hill to many other parts of North London, such as Barnet, Borehamwood, Elstree, Finchley and Hendon.
Examples of Rob's implant work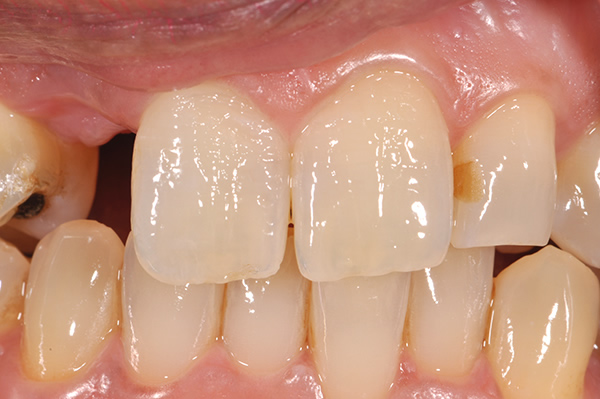 Before Single Implant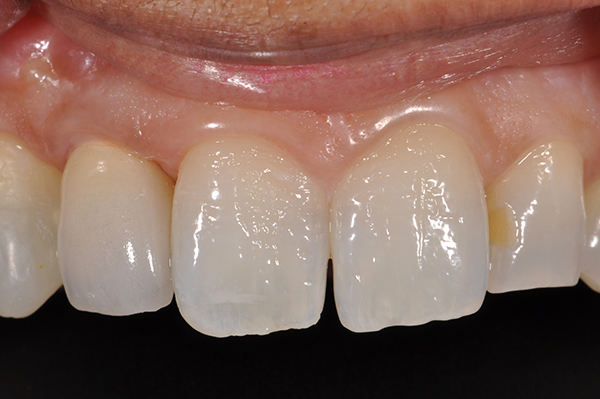 After Single Implant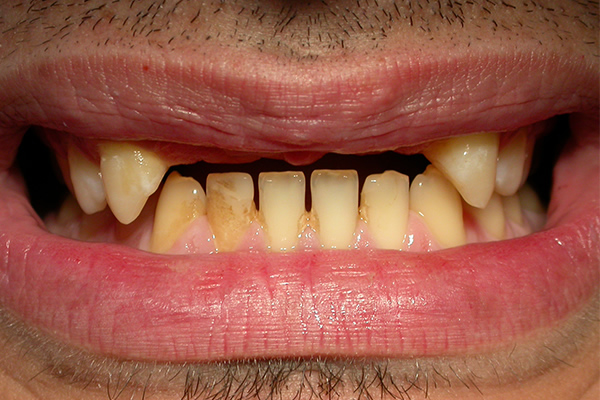 Before Multiple Implants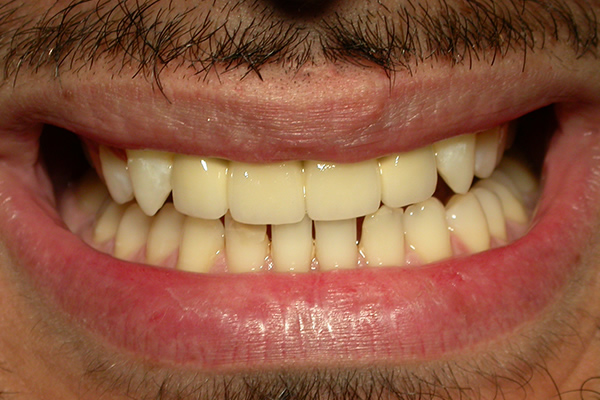 After Multiple Implants
About dental implants
Dental implants are a very effective way to replace missing teeth. They are comfortable and look natural alongside your existing teeth, while their strength and durability means that they can last for many years. Implants can be used to replace individual or multiple teeth. They are of additional benefit to patients with dentures, as they can be used as a means to secure the denture firmly in place.
Dental implant procedure
Before any treatment is undertaken, Rob will carefully assess your oral health and the proposed implant site. Every case is different and you will be provided you with a bespoke plan. The treatment then requires several visits to the practice, including a preparatory pre appointment, the implant placement, the removal of stitches and then, finally, the fitting of the crown onto the implant.
Please visit our Procedure page for further information.
Different types of dental implants
Rob has a wealth of experience with all the different ways that implants can be used to restore smiles. This includes single implants, multiple implants, All on 4 implants and implant retained dentures.
Why choose us for your Dental Implants
You're in very safe hands with Rob Pittack Dental Implants in Mill Hill. Rob has over 33 years extensive dentistry experience and provides a very high level of implant dentistry with fantastic success rates. He is ably assisted by our excellent, caring support staff. The practice is modern and comfortable and you can always be assured of a friendly welcome.
How much do Dental Implants cost in North London?
The cost of dental implants in North London varies due to a number of factors, including the amount of implants required, the type of restoration and the amount of bone available. Every case is different and is assessed individually.
We aim make your treatment as affordable as possible and our dental implant prices are extremely competitive when compared to other expert implantologists in North London.
Please visit our Fees & Finance page for our guide prices.
Implant Treatment Review from Google My Business
"Implants x 2 . . . . of course I was well looked after by Rob Pittack and Michelle. I was in the chair for an hour and 15 but was made to feel comfortable throughout with consideration being made for my well being.
Rob talked me through the whole procedure from the anaesthetic, preparation of the bone, the insertion of the implants and the sutures. Hygiene was of paramount importance throughout the procedure and clear instructions were given for me to follow for the day before, the day of the procedure and then the subsequent couple of days to help prevent infection, reduce swelling and limit bruising.
Of course it was down to me to adhere to these instructions. Everything necessary was supplied from the mouthwash to antibiotics before and after and pain relief. By early evening on the day of the procedure Rob called me to check that I was ok and not in too much discomfort.
As a practice, Porter Pittack really care about their patients well being before, during and after any treatment. I would highly recommend them."

Annette Lyen
Reputation Reviews